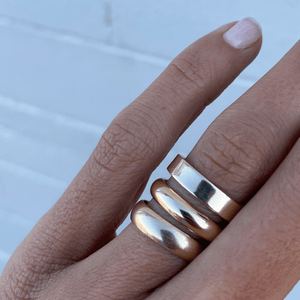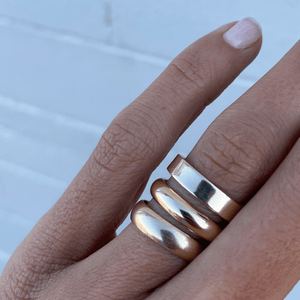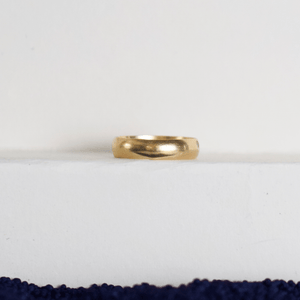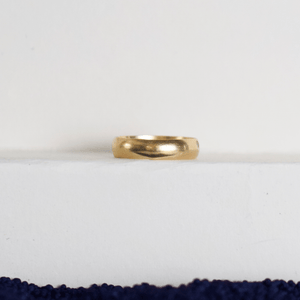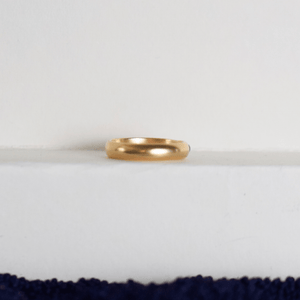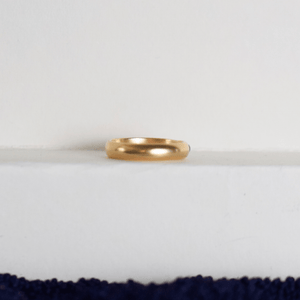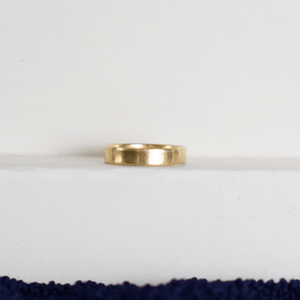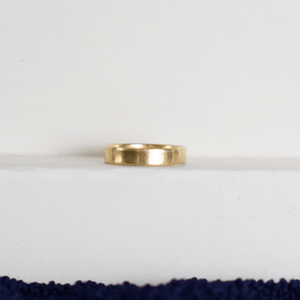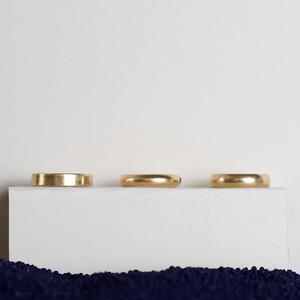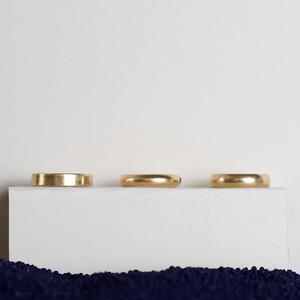 On Sale
4mm 14K gold bands
4mm gold bands.  Choose from flat, low dome or high dome styles.
Flat 14k gold cigar-style band: ring pictured on the top on hand
Low Dome: rounded 14K gold band with a slightly lower profile than the high dome: ring pictured on the bottom on hand.
High Dome: the chunkiest 14k gold 4mm: ring pictured in the middle on hand, option to add a flush set 2mm diamond. 
Please note, all fine jewelry is handmade in Oxbow's Denver studio & may take up to two weeks to ship.  If you need it sooner, please email hello@oxbow-designs.com