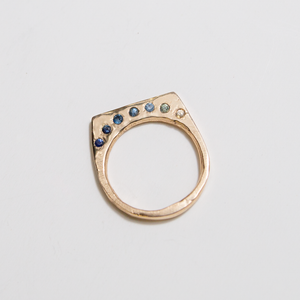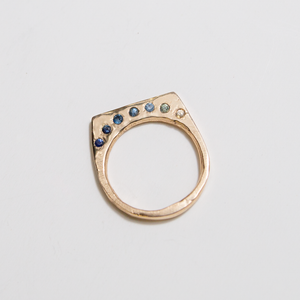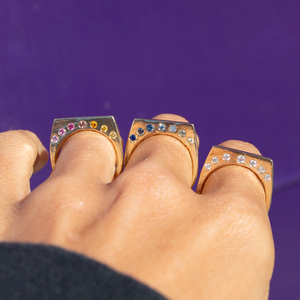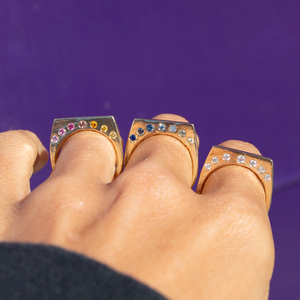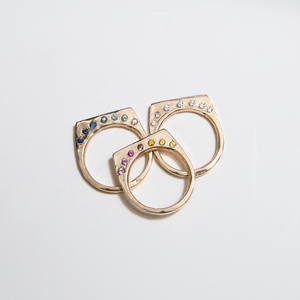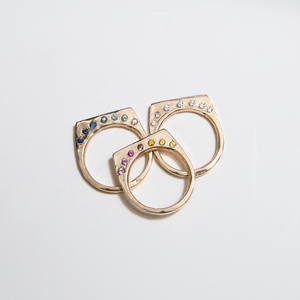 On Sale
Dusk Strata Ring, 14K
Dusk Sapphire Strata Ring, 14K
blue dusk-hue ombre Montana sapphires, flush set on one side of Oxbow's gold strata ring. 

Product details:
7 flush-set 1.5mm sapphires ethically sourced from Columbia Gem House.
Original design carved in wax and cast
3.5g of 14k gold
please note, All Oxbow jewelry is made in and ships from our Denver studio. Sapphires are hand selected for setting, and will have natural variations in each ring. Current production time is 2 weeks.