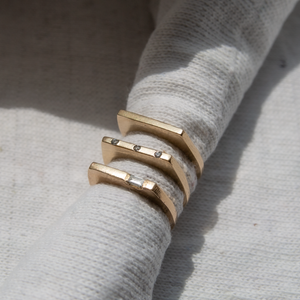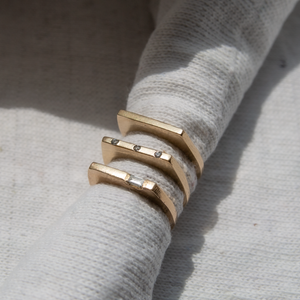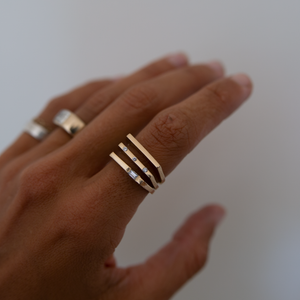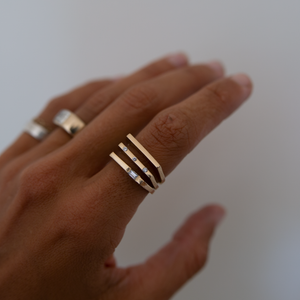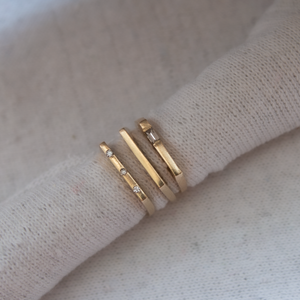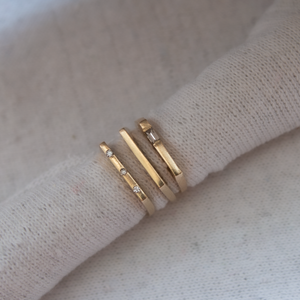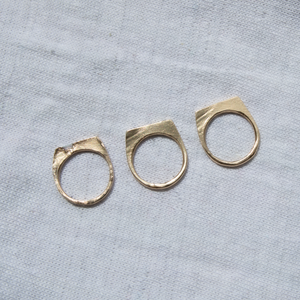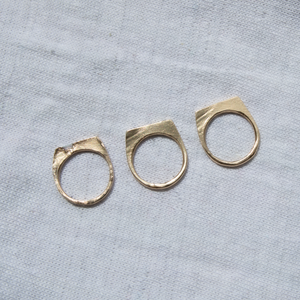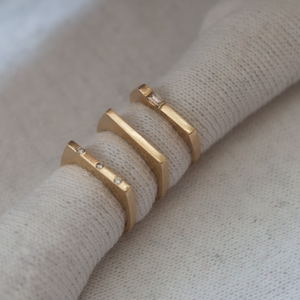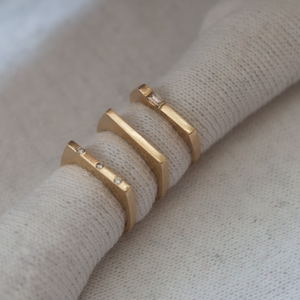 On Sale
Strata Stack, 14K
the Stack of 3 Slice rings, including the baguette, orion and solid gold strata rings.

Product details:
Original design carved in wax and cast
one strata stack, one 2mm x 4mm baguette diamond strata, and one 3 x 1.5mm round diamond strata rings.
14k gold
pictured stacked on top in second photo

*please note, All Oxbow jewelry is made in and ships from our Denver studio.