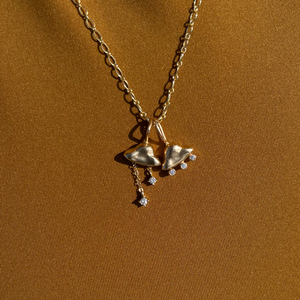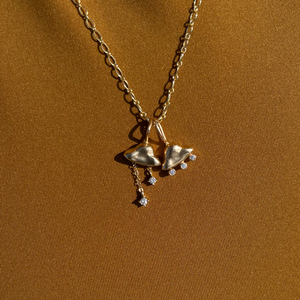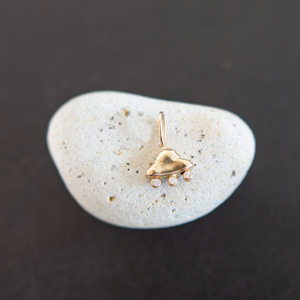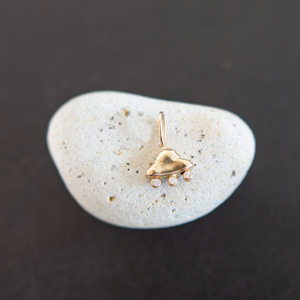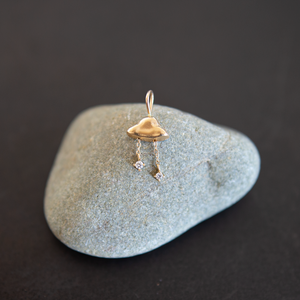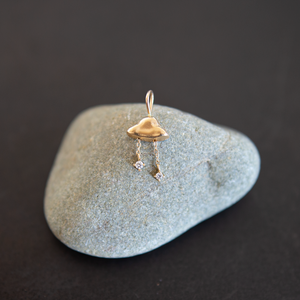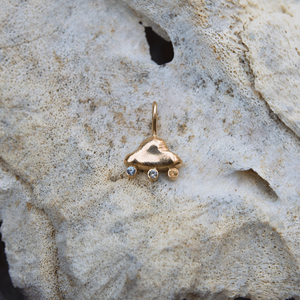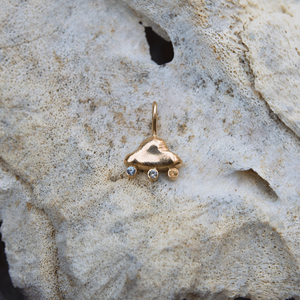 On Sale
UFO Pendants
OXBOW
a hand carved & cast UFO pendant only. The diamond lights are fixed to the underside of the UFO. 

Product details:
Original design carved in wax and cast
Pendant bail 6mm opening

14k gold

Lights UFO: 

3 x 1.5mm conflict free diamonds or Montana sapphires

Beam UFO: 

2 x 2mm conflict free diamonds

this piece is meant to move! the diamonds may twist while you wear and move them.