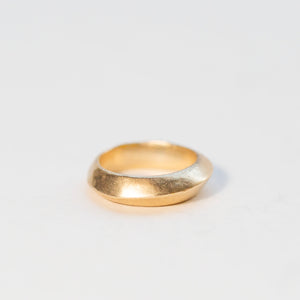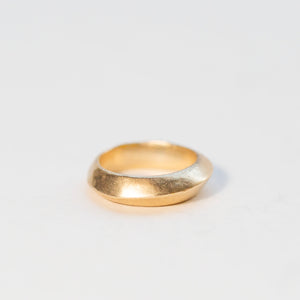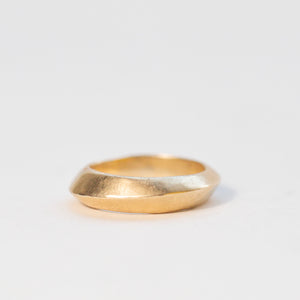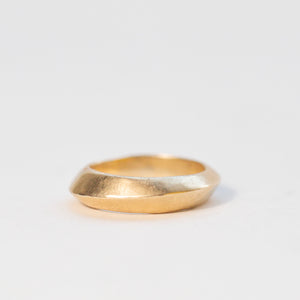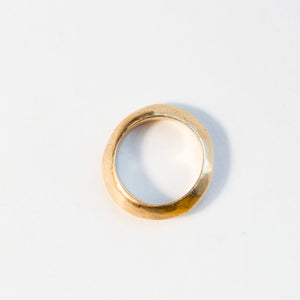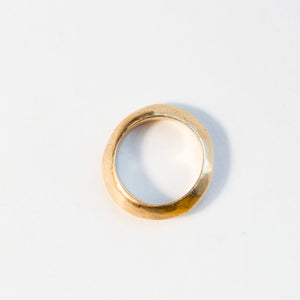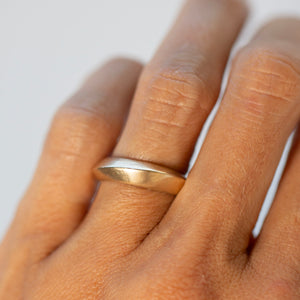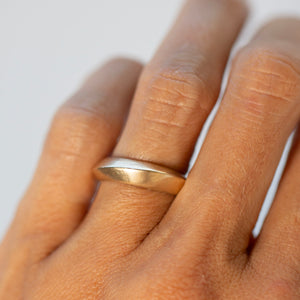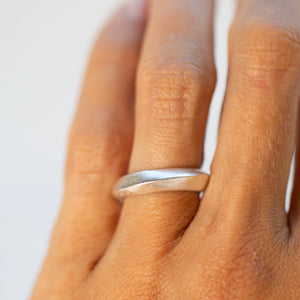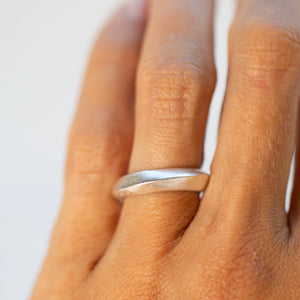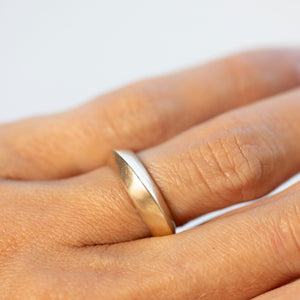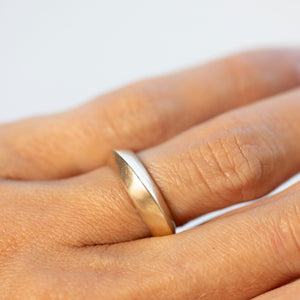 On Sale
Saucer Ring
A knife edge band. The edge design goes from high to low as it moves around the ring.
original design carved in wax and cast
5mm wide, width varies slightly around the band
cast in 14K gold or silver
14K gold rings may take up to two weeks to ship. Please contact me at hello@oxbow-designs.com if you need it sooner.