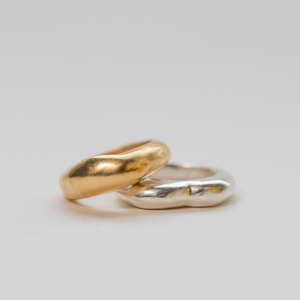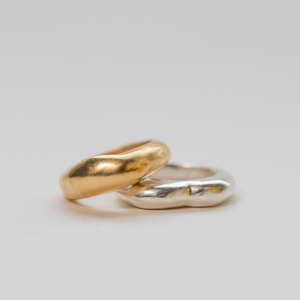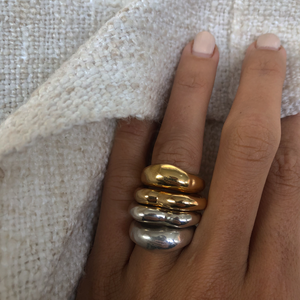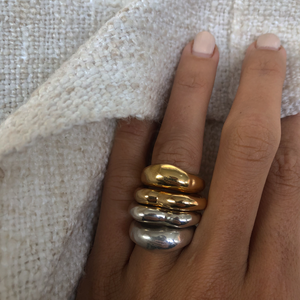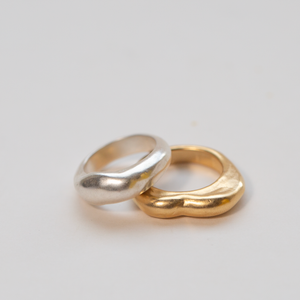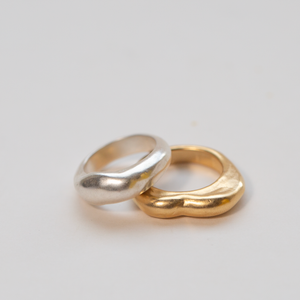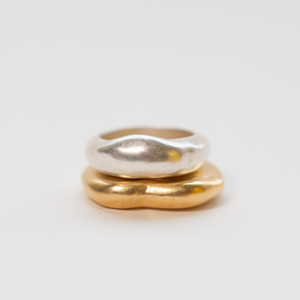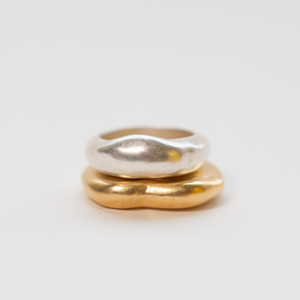 On Sale
Cerrillos Stack, mixed metal
OXBOW
a set of two rings formed from organically carved wax to mimic mountains and hills. The top ring is named the Gila ring and the bottom the Sandia ring.
Product details:
Gila ring features a single curve
Sandia ring features two curves
Original design carved in wax and cast.
Solid Rings (not hollow)
Rings are cast in Silver, and the gold ring is Vermeil.
*please note, as the cerrillos stack is a thicker ring set, people usually prefer to size up 1/2-1 size. All Oxbow jewelry is made in and ships from our Denver studio.